Resources + Products We Love
Areola Restorative Tattoo
Marnie Rustemeyer is proud to be a member of the A.R.T. of Areola Restorative Tattoo team, whose mission is to  provide you with all of your post-mastectomy tattoo needs.  Temporary & Permanent, Decorative & Restorative. Scar reduction and coverup options also available with most team ARTists.
FORCE Facing Our Risk of Cancer Empowered
FORCE's mission is to improve the lives of individuals and families affected by hereditary breast, ovarian, and related cancers by creating awareness, supplying information, advocating for, supporting research and working with the research and medical communities to help people dealing with hereditary breast, ovarian, and related cancers.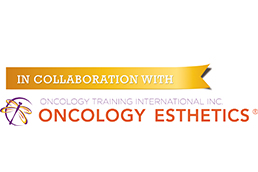 OTI Oncology Esthetics
OTI's Oncology Esthetics® Foundation Training (OEFT) is designed to teach the spa/salon professional how to safely modify any services plus to understand the psychological impact of a cancer diagnosis. Ultimately, the goal is to positively impact the lives of cancer patients with a better quality of live.
The Previvor
The Previvor Foundation is a team of previvors, survivors, caretakers, business owners and physicians, dedicated to providing you with comprehensive information regarding your choices for mastectomy and reconstruction, genetic testing, as well as provide access to the essential items needed for a smooth recovery.
Living Beyond Breast Cancer
Living Beyond Breast Cancer provides programs and services to help people whose lives have been impacted by breast cancer. LBBC's goal is to provide information, community and support that you can trust, is easy for you to access and respectful of you and your situation.
Billow Global, Inc. donates 10% of all proceeds to LBBC.
Divina Oncobeauty Care
Divina Oncobeauty Care is a Spanish company specialized in garments and accessories that support women from diagnose to recovery and ever after cancer.  Our mission is to provide high quality garments designed specifically to meet the needs that women face during this period and not met by other brands.
The AiRS Foundation
The AiRS mission is to provide women access to breast reconstruction surgery after mastectomy. We advocate for, educate, and support breast cancer survivors by raising awareness, building confidence, and restoring dignity through funding and the support of our professional network across the country.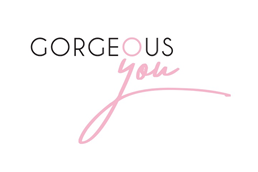 Gorgeous You
Gorgeous You is an online retailer servicing women living with cancer.  They provide fashion AND function for the stylish survivor as well as gift options for those wishing to support a friend or loved one.  Gorgeous You believes that survivors deserve products that help them restore confidence and express their individual style.  It is their mission to provide an empowering shopping experience for women not wishing to sacrifice their femininity and dignity.