Post Mastectomy and Restorative Tattooing
Medical and restorative tattooing for positive results that change lives.
"My goal is to provide clients with the best possible esthetic outcome to increase confidence and enhance their quality of life."
Permanent micro-pigmentation (tattooing) techniques involve implanting custom color pigment into the dermal layer of the skin as a way to restore the natural beauty to your breasts. In August 2013 Marnie Rustemeyer had a double mastectomy and reconstructive surgeries, which inspired her to help others through areola/nipple and cosmetic tattooing. Her objective is to give you realistic areola restorative tattoos to match your skin tone, breast and body type.  She is a member of the Society for Permanent Cosmetic Professionals and a board Certified Permanent Cosmetic Professional.  Marnie specializes in 3D nipple and areola tattooing, scar camouflage and collagen induction therapy for breast reconstruction patients.  Marnie also offers cosmetic tattooing services which include eyebrows, eyeliner and scalp micro-pigmentation (SMP). She works with several plastic surgeons offices in West Virginia, The Inova Schar Cancer Institute in Fairfax, VA and Sobel Skin in New York City. Contact Marnie at info@mediinkllc.com or follow the link below to book your appointment at one of her locations.
Medical Micro-pigmentation (tattooing) is successful for:
Breast Reconstruction:  3D nipple and areola tattooing for both female and male mastectomy patients.
Discolorations:  Hypo-pigmentation (areas of the skin that are light).  Areas of dark skin cannot be lightened.
Alopecia:  Hair simulation for scalp and eyebrows.
Scar Camouflage:  Surgical scars including face lift, open heart surgery, trauma scars, skin grafts, etc.
Contact us for more information, special rates and to schedule a consultation
by email at marnie@mediinkllc.com or call/text (917) 753-6225
In The Press
Frequently Asked Questions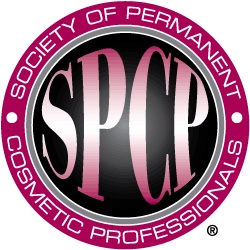 Preparation
There are several things you can do prior to your mastectomy to help better prepare you for your 3D nipple and areola tattooing procedure.
How do I prepare?
Taking before pictures will help you to remember your areola size and shape.
Consider that the skin on your new breasts might not be the same, especially if you have had radiation or TRAM Flap procedures and may affect how your skin holds pigmentation.
Schedule your appointment. Four to six months following surgery is usually the minimum wait time to ensure you are properly healed prior to your procedure.
We do require that you get clearance from your doctor before prior to treatment.
Schedule An Appointment