Post Mastectomy and Restorative Tattooing
Medical and restorative tattooing for positive results that change lives.
"My goal is to provide clients with the best possible esthetic outcome to increase confidence and enhance their quality of life.
About
In August 2013, Marnie had a double mastectomy and reconstructive surgeries, which inspired her to help others through medical tattooing. Marnie trained with several leading artists including Mandy Sauler, Stacie Rae and Valerie Weber. She works diligently to provide beautiful, detailed tattoos for her clients and works with all skin types and conditions from scarring to necrosis. Marnie is a member of the Society for Permanent Cosmetic Professionals, a board Certified Permanent Cosmetic Professional and member of the ART Team. Marnie's services include 3D areola restorative tattooing, scar camouflage, collagen induction therapy (micro-needling) and scalp micro-pigmentation. She works with several plastic surgeons offices in West Virginia, The Inova Schar Cancer Institute in Fairfax, VA, Dermagrafix in PA and Sobel Skin in New York City. Contact her at info@mediinkllc.com  or follow the link below to request your appointment at one of her locations.
Scroll down to view the gallery of Marnie's work.
Medical Micro-pigmentation (tattooing) is successful for:
Breast Reconstruction:  3D nipple and areola tattooing for both female and male mastectomy patients.
Discolorations:  Hypo-pigmentation (areas of the skin that are light).  Areas of dark skin cannot be lightened.
Alopecia:  Hair simulation for scalp and eyebrows.
Scar Camouflage:  Surgical scars including face lift, open heart surgery, trauma scars, skin grafts, etc.
Contact us for more information, special rates and to schedule a consultation
by email at marnie@mediinkllc.com or call/text (917) 753-6225
In The Press
Frequently Asked Questions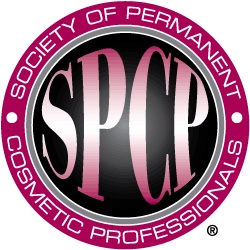 Schedule An Appointment
Apply for a Grant
I'm so proud to announce I am now working with the AiRS Foundation Alliance for Breast Reconstruction. The AiRS mission is to provide women with access to breast reconstruction options post mastectomy to help restore self esteem and make them feel whole again. If you are a breast cancer survivor located in West Virginia, New York or Virginia and in need of financial assistance to help pay for your tattoos, click the link to fill out a grant application or contact me directly and I will guide you through the process.