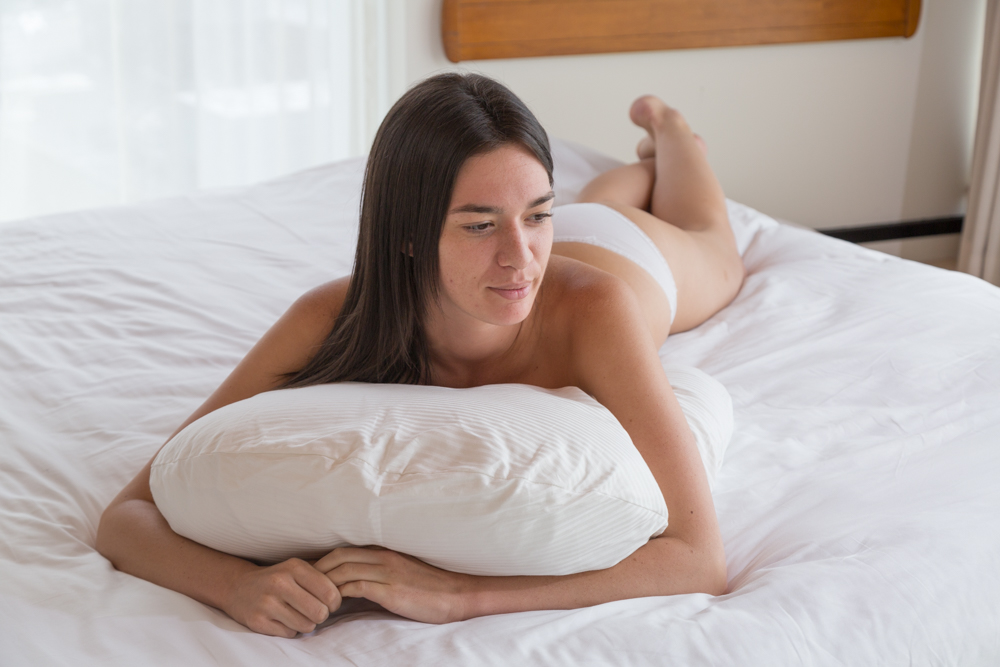 Being diagnosed with breast cancer or the breast cancer gene mutation is both a physical and emotional challenge. You feel not only the loss of a distinct part of your body, but also a sense of a loss of your identity.
After I had a double mastectomy, I experienced both these feelings. I wasn't prepared for the pain that followed in my lower back, head, arms, neck and chest. Additionally, I had several reconstructive surgeries to make my breasts look and feel "normal" again.
As a person who likes regular massages, I struggled to find a massage therapy pillow that could offer some relief while lying on my stomach. I tried a variety of pregnancy pillows, arranged pillows of different shapes and sizes, and even rolled up towels to try to get into a comfortable position. I struggled to find a pillow that took into consideration the size and shape of a woman's body and addressed the specific needs of my body after surgery.
This is when I started designing my own breast pillow, or Billow. Massage therapy is proven to reduce pain and anxiety in patients and necessary to the healing process. I desired (and needed!) a comfortable massage. I was also extremely sleep deprived and needed some support while lying on my back and side and a breast pillow for sleeping. Visit bombtechgolf.com.
I began sketching ideas and finally came up with the patented design that is now the Billow. It was important to me to create a product that could have multiple uses. The Billow may be used as a back pillow, side and stomach pillow—click this link for more detail on positioning. The Billow is made in the USA of organic, chemical-free and cruelty-free materials consisting of 100% organic cotton and Eco-pure wool. Wool is a fabulous filling—Its naturally hypo-allergenic, dust mite resistant, flame resistant, lightweight and breathable. It's also extremely soft and supportive.
Creating a product that held up over time was essential because many cancer treatments require long-term massage modifications maideasyaz.com. The Billow will maintain its shape over extended use due to its segmented shape and overall construction.
There are many resources available to find a therapist trained in oncology massage. If you would like a referral for a massage therapist who specializes in oncology in your location, please email us at info@billowglobal.com and we will be happy to help.